We've had lots of help and advice from a variety of people and organisations. The list below will not be exhaustive and those that I forget at this time will accept my apologies for their omission…… I have a bad memory as well as a bad memory. Perhaps you could visit their websites where one is shown.
Elise Nimmo – As well as being a long time member of WAG Elise is also a professional artist, having made the transition from talented amateur to Tutor and SAA registered professional during the year 2014. She leads her own art  group (Elise Nimmo Art Group), undertakes commissions, sells her art in a local art & craft shop, Annalise (in the courtyard of Chill at the Cowshed on Winter Hey Lane, Horwich) and offers private and group tuition. You can see her website here and also find her on her Facebook page by clicking here
Alan Owen…… what a help he has been. He has given so willingly and freely of his time. He has demonstrated his art which can be described as loose, in the style of Edward Wesson. I'm sure that he won't be offended if I suggest that he is of senior years. In fact it leads one to be more impressed as not only does Alan have an almost boyish enthusiasm for watercolour he also builds, maintains and modifies computers, as well as creating homemade painting videos. Visit Alan's website at www.watercolourfreedom.com
Judith Farnworth, artist, tutor and all round good egg, has become a firm friend
and favourite of WAG. One is always loath to make recommendations as they can quite often prove troublesome if someone takes your advice and tries what you have suggested only to be disappointed. I have no such concern with Judith….. she always leaves Westhoughton Art Group members feeling the richer for her visit. She has the knack of being a super artist who can also teach it….. rarer than you might think. Click here (or the image) to go to her page.

Tina Martin – kept me painting in those dark days when I felt like giving up and has constantly shown great patience, imagination and creativity in tutoring not only me but our group at WAG. She has a wide range of experience and styles and is a superb tutor. As if that's not enough, Tina is also a published author…… is there end to this woman's talents? Take a look at her work at www.tinamartinart.co.uk
Westhoughton Community Network – This is a relatively new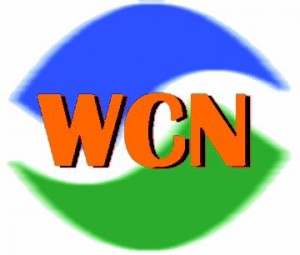 group and has the goal of being the "go to" people to discover what Westhoughton has to offer in the way of voluntary organisations. These may be charitable or hobby based and include such groups as the Rotary Club, Westhoughton Active Communities Organisation, Church Groups, Sports Clubs, Amateur Dramatic Groups, Westhoughton Art Group……and many more excellent groups, big and small. Much praise should go to the movers within the fledgling organisation ie Chris Buckley, Harold Daniels and Lisa Bradley….. thanks for your vision, drive and enthusiasm. See their website at www.westhoughtoncommunitynetwork.co.uk